About Marian Cates :
I'm an artist, designer, photographer and writer. ** ART & DESIGN: I love creating art, because it takes me into that eternal space in which the stresses of time drop away. Ah, to dwell always in that space! ** I have 7 online shops, 4 online studios, & an e-zine. ** You'll find links to all my online sites in my art & photography studio, "Ocicat Studio," at http://mariancates.com ** WRITING & THEATER: I've published journalism, fiction & poetry. My plays & musicals have been produced by professional, academic & community theater companies. I was Artistic Director of Kalahansa Theater Co. in Asheville, N.C., & Green Alley Theater Co. in Richmond, VA. My musical "Blake Street" was produced by Source Theater Co. in Washington, D.C., as part of their "Festival of Firsts." My musical for young people, "The Crystal Apple," will be available to theaters in mid-2012.
Animal Lane Gift Shop :
Animal Lane is filled with cats, dogs and wild animals. This is my largest shop and has been the most fun to work on. I love animals and have had many pets over the years. A photo of my current pet Albie, a Miniature Poodle, is in this shop and in Ocicat Studio.
Here are some of my Favorite Picks :
Playing Kittens Messenger Bags
"You can come out now," the white kitten tells his green-eyed playmate, who is hiding in a barrel.
Sphinx Cat Case For The Ipod Touch
Sphinx Cat
by
digitalmwc
More
iPod touch cases
Wrinkly and a little light in the fur department, The Sphinx Cat is quite a character.
Chinese Shar Pei iPad Case
Chinese Shar Pei iPad Case
by
digitalmwc
Be a
ipad affiliate
with Zazzle.
The Shar Pei has the cutest wrinkles!
Gray Elephant At Sunset Keepsake Boxes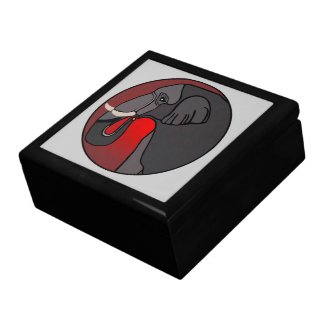 Gray Elephant At Sunset
by
digitalmwc
Browse other
gift boxes
What an admirable animal the elephant is! So huge! We see him here at sunset.
Mischievous Forest Cat Tall Frosted Mug
The naughty Mischievous Forest has been playing with your floral arrangement and has eaten much of it. Tch, tch! What a bad kitty. And what about the thorns! Oh, well, cats have ways to handle these things. It's too mysterious for me.
Poster/Print, Pit Bull Terriers
The Pit Bull Terrier is an energetic and loving companion, despite the bad press they get.
The Shaggy Dog Shaddy Gel Mouse Pad
The Shaggy Dog Shaddy
by
digitalmwc
View other
Large dog Gel Mousepads
The Lab Mix, sweet and loveable Shaggy Shaddy, is stretched out on his sheepskin rug on the deck.
Toy Poodle in the Tulip Garden Drink Coaster
Toy Poodle in the Tulip Garden
by
digitalmwc
View other
Toy poodle Coasters
What is the Toy Poodle doing in the tulip garden? Admiring the flowers, perchance?
Want to know more about the artist behind these great designs?
Here are some of Marian Cates other stores:
Victorian Girl Gift Shop
Games Gift Shop
Special Occasions Gift Shop
Bonsai & Haiku Gift Shop
Ocicat Studio Stationery