Redneck Hillbillies
Susan - About:
Old school, small town girl.
My Interests:
Hobbies: Family and Home, Hobby Photography, Gardening, Raising cattle, Outdoors: Dirtbiking, fishing, boating... Stay up to date! Check us out on YouTube! (Redneck Hillbillies) twitter @RNHillbillies, and read our ramblings at theredneckhillbillies.com/blog for posts about our hobbies and new products at all four Zazzle stores.
About the Store:
Funny Redneck Hillbilly sayings and the confederate rebel flag slapped on all kinds of apparel and gift items to help you show your Redneck Pride!
We have a wide selection of grungy redneck attitude iphone and ipod cases, party invitations and small trinklets, and of course funny redneck t-shirts and apparel items for hicks and trailer trash backwoods folks of all ages.
Here are some of my Favorite Picks :
Duct Tape Love iPhone 3 Cover
Duct Tape Love
by
RedneckHillbillies
Browse more
iphone cases
Duct Tape fixes anything and everything, and belongs in every redneck handyman's toolbox If you love this shiny silver super sticky wonder tape as much as we do, you'll want to slap a few strips on everything. Customize any item with your own funny text, name or nickname, or delete example (if shown) to enjoy the beauty of all things duct taped!
Bubba! Funny Redneck Hillbilly Embroidered Hat
Real rednecks are called Bubba - so wear the name with pride!
Redneck and Proud of it! Bumper Stickers
Southern Heritage Redneck Flag - A confederate flag, the symbol for rednecks, grunged up and slapped on a brick wall with pride. Customize any item with your own text or enjoy this proud redneck design as shown.
Hicktown Hillbilly High Tee Shirts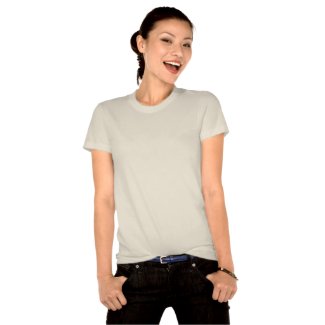 Hicktown Hillbilly High
by
RedneckHillbillies
Create custom tshirts
using zazzle
Does this sound like your school? Big Bold letters HHH for Hicktown Hillbilly High - and an xxxl designation for the athletic department. Bright Red and Black. Looks best on white or light colored T-Shirts.
Rebel Kiss Redneck Woman Long Sleeve Tee
Rebel Kiss Redneck Woman Long Sleeve Tee
by
RedneckHillbillies
Browse zazzle for a different
shirt
zazzle
Confederate Flag Redneck Girl - You ain't no high class broad! You're a product of your raisin', a born and bred rebel redneck woman! Show your southern roots with this designer tee featuring a pair of big lips splashed in the red, white and blue of the confederate rebel flag pattern, with grungy bold letters proclaiming Redneck Woman.