Art and Photography by Susan Moss
Susan Moss - About:
Retired, I am married, have two children, four grandchildren and six step-grandchildren. I love creating products from by art works and photography.
My Interests:
Since retirement seven years ago, I have been able to follow my passion of photography. My husband and I enjoy traveling and this has given me a great opportunity with my camera. My love of flowers has given me unlimited subjects, especially in my own garden. Photography has been a love since childhood, starting with a Brownie box camera and now with a Canon DSLR 550D. I have also recently purchased a Tameron Macro 90mm lens and this enables me to get up close to flowers. I always have an eye out for a subject to paint and my camera is at the ready. In January 2011, I have commenced a sponsorship of a young boy in Shangri-La in China, to enable him to enroll at the Thangka Art Center in the old town. We visited there in November 2010. This a four year project which I am very excited about. All commissions/royalties from sales of my work go to the scholarship.
Hobbies:
Painting and photography are my passions. I especially love spending time with my four grandchildren.
Here are some of my Favorite Picks :
Circles Abstract pattern Pillow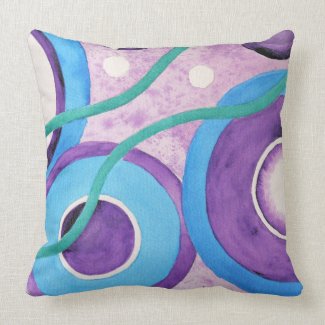 Circles Abstract pattern
by
susanmossart
View more
American mojo throw cushion American MoJo Pillows
American Mojo throw pillow. Circles Abstract pattern from an original watercolor painting by Susan Moss. American Mojo Throw Cushion. Great for a gift or to enhance your home decor.
Soft and Pretty Pastels Kitchen Towel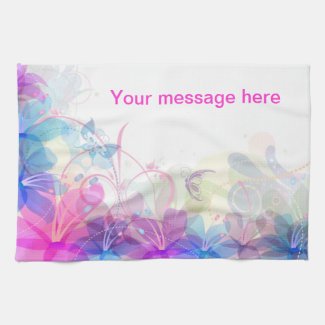 Soft and Pretty Pastels
by
susanmossart
View more
kitchen towels
.
Soft and pretty pastel Kitchen Towel that you can customize with your own message.
Pretty Spring Flowers Place-mats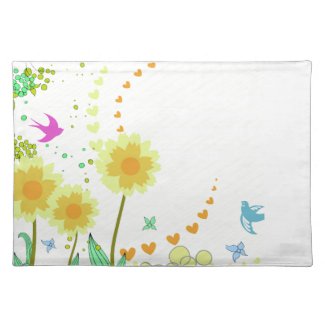 Pretty Spring Flowers
by
susanmossart
Shop for another
placemat
.
Pretty Spring Flowers place mat, make up a set of four and purchase matching napkins. Makes a great gift or treat for your own home.
Golden Yellow Rose Stretched Canvas Print
WRAPPED CANVAS - Golden Yellow Rose. Enhance your wall decor with a colorful photograph of a Golden Yellow Rose
Glowing Abstract Art Canvas Print
Glowing Abstract Art Canvas Print
by
susanmossart
Learn
how to sell your posters online
at Zazzle.
Glowing Abstract Art Canvas Print from an original mixed media art work by Susan Moss
Want to know more about the artist behind these great designs? Visit Interview with Susan Moss of Art and Photography by Susan Moss